The weather shifted ever-so-slightly to cooler evenings and still-pleasant days. Though trees don't all change colors here, fall is in the air. The start of fall has me craving nourishing, hearty soups and, of all things, pot pie!
Now, I am not a fan of store-bought pot pies. They are so salty and fat-laden, plus there tends to be a killer amount of peas, one food I can usually skip entirely. I've come to like peas again over the years... but just a little, so pot pie can go either way for me. One of the few I did like growing up is the Swanson Chicken Pot Pie. My mom would buy it in mass quantities at Sam's Club and voila! dinner.
Happily, when the craving hit this week, I had a recipe in mind.
Real Simple
, bless their simple cooking heart, offered up a mushroom pot pie with a puff pastry topping. As I think puff pastry can be its own food group, I was intrigued. The recipe calls for pretty standard pot pie ingredients - carrots, celery, and onions (called a mirepoix if you want to get fancy) and mushrooms (white or baby portabella), plus the rich and tasty puff pastry. It's a great base that could be modified to different tastes, which is what I did.
I liked the basic recipe, but I was inspired to try and improve it with a few "secret" ingredients.
Puff Pastry Shells - These are fantastic to make appetizers, but for my purposes, I thought it would be great to make individual pot pies like those that we grew up eating, but tastier. If you're cooking for only one or two people, this is a great way to make just what you plan to eat and freeze the rest. (NOTE: I receive no compensation from Pepperidge Farm, but they make a great product)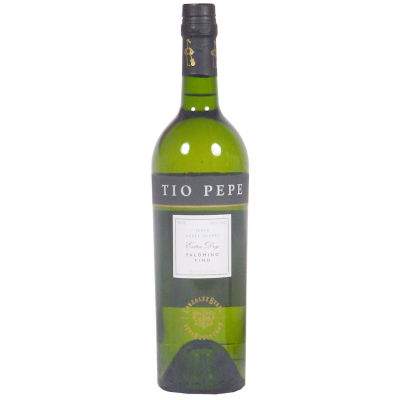 Sherry or wine - Any time I cook with mushrooms, I think it really adds something to the flavor with just a splash of wine. I know there is science behind it, but bottom line is that the French really are onto something cooking with wine! Want to learn more about sherry? Go here:
http://wine.about.com/od/winebasic1/a/SherryWine.htm
Any liquor store will carry sherry, but PLEASE do NOT buy "cooking sherry." It's disgusting and salty. If you don't want to buy sherry, use whatever wine you drink and add in a few tablespoons to the mix.
Italian parsley - Parsley punches up the flavor with a mild herbiness and freshness. I cannot think of a savory recipe that doesn't taste better without parsley.
Wondra Flour - We all usually keep flour in our pantries, but if you're looking to create the smoothest sauces and avoid the typical clumping with all-purpose flour, consider buying a canister of Wondra. It's very finely ground flour that is made for sauces. It made the gravy in the pot pie super smooth and luscious (without ANY butter or cream!).
With my "secret" ingredients at hand, I began to cook. Thank you to Real Simple for the basic ideas in the recipe; I took their inspiration and made it my own. Here is my new favorite (and versatile) pot pie recipe. Don't be deterred by the long list of ingredients. The vegetables are necessary to form the flavor you know and love for pot pie and you can omit the parsley, sherry/wine, and green onions and it will still be good. I've given ideas at the end of the recipe for different add-ins to fit your taste. Don't like an ingredient? Leave it out!
Heather's Homemade Pot Pie
Serves 4, about 1 hour cooking time total (including baking)
2 Tbsp. olive or canola oil
1 1/2 pounds mushrooms (such as white or baby bella), sliced, halved, or quartered
3 carrots or 10 baby carrots, cut into 1/4-inch pieces
1 celery stalk, cut into 4 strips and chopped into 1/4-inch pieces
1 medium onion, diced
2 green onions, sliced small
1/2 tsp. dried thyme
Salt and pepper
1/3 cup Wondra or all-purpose flour
1 1/2 cups vegetable or chicken broth (low sodium preferred)
1/2 - 1 cup frozen petite peas
1/4 cup Italian parsley, finely chopped
2 Tbsp. dry sherry or white wine
1 sheet puff pastry (1/2 package), thawed, OR 4 puff pastry shells (pictured above)
Preheat oven to 400 degrees F. Heat the oil in a large skillet over medium-high heat. Add the carrots, celery, onion, green onion, thyme, 1/2 teaspoon salt, and 1/4 teaspoon pepper. Cook until vegetables soften, about 3 - 5 minutes. Add in the mushrooms and cook, stirring occasionally, until the vegetables are tender, about 12 - 15 minutes total. Sprinkle the flour over the vegetable mixture and cook, stirring, for 30 seconds. (It will look very dry). Add the broth slowly, stirring to incorporate the flour. Add the peas, parsley, and sherry. Bring to a bubble.
Remove from heat and transfer the mixture to an 8-inch square baking dish. If using the puff pastry sheet, lay the pastry on top and cut several vents. Alternatively, place the 4 puff pastry shells on the mushroom mixture. To make individual pot pies, divide the mixture into 4 oven-safe bowls and place one puff pastry shell on each. Place the baking dish(es) on a rimmed baking sheet and bake in the oven until the crust is golden, 25 - 30 minutes. Let rest a few minutes before serving.
Additional variations/add ins:
- Add 1 cup of shredded or chopped cooked chicken or turkey
- Add 1 cup of pre-cooked potato
- Add 1 cup of pre-cooked chopped green beans
Get inspired to create your own twists on a classic and you will think of endless variations!